With Autumn comes the cooler air and that wintry feeling. The bite of the cold on your fingertips and the shedding of the leaves from our beautiful trees.
Often we have so much on our minds. The schools have gone back and there is more and more information and demands made on our time. Halloween is just around the corner and with Guy Fawkes night our thoughts slowly turn to Christmas 🙂
Amid all the chaos we often neglect ourselves and forget that self-care is crucial in order to maintain balance.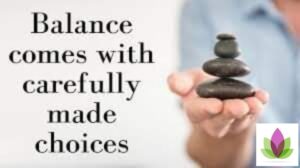 Did you know, that the heat from our hot stones can penetrate one and a half inches into the body's tissue? For tight and painful muscles this can be incredibly soothing.  The heat from our balsamic stones encourages fresh blood up to the skin's surface and with it fresh nutrients.
Why am I talking about this you may ask? Well when all this takes place the body is healing, relaxing and restoring.
Hot stones improves your circulation. The treatment is very warming and comforting..
Now when you add essential oils into this picture,  anxiety is reduced, sleep often improves and there can be a shift, s shift of one's whole mood into a better place.
I see the effect this treatment has on my clients and I have loved experiencing hot stones myself.
Here at Advantage Aromatherapy, our appointments get snapped up because I take my time with my clients and care about their health and well being. With my room being sanitised thoroughly after each client and time in between treatments, bookings can be few.
So, along with promoting the benefits of this wonderful therapy I am also encouraging you to book soon. In the meantime I wish you all an amazing autumn and a calm Christmas.
With love
Janice x