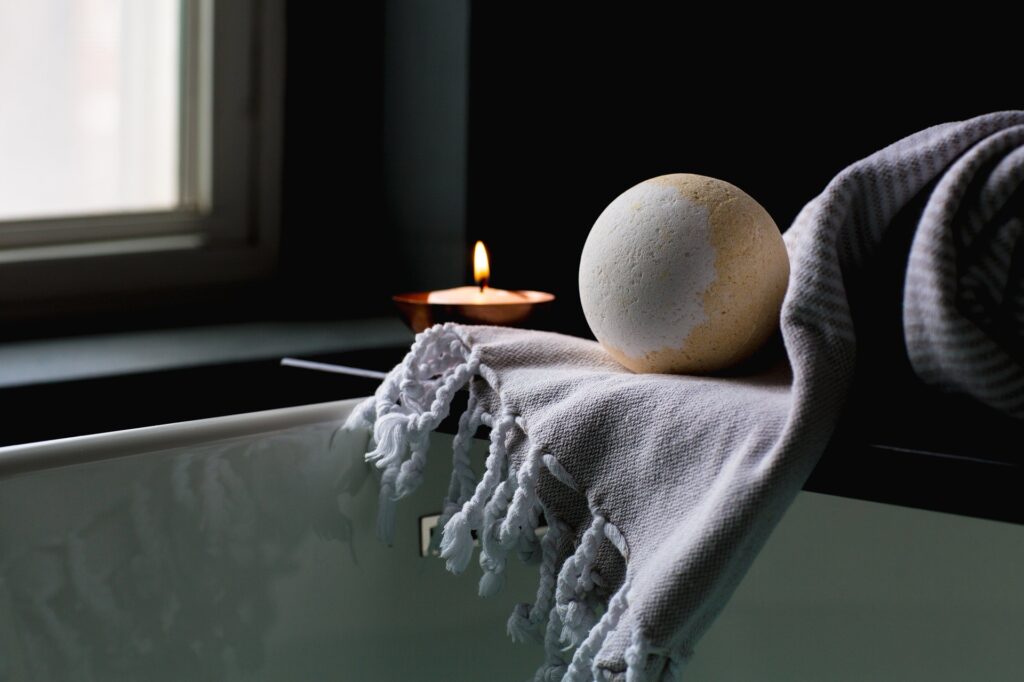 Handmade Aromatherapy Products
Our handmade aromatherapy products are all insured & certified to comply with UK legislation by chartered chemists
In 2014 Advantage Aromatherapy began a journey, to explore the making of aromatherapy bath & body products with our essential oil blends. Harnessing the blending skills & knowledge of essential oils to achieve therapeutic synergies, we now offer our clients aromatherapy items that they can treat themselves to or purchase as beautiful handmade gifts for friends & loved ones.
Try one of our amazing Aromatherapy Soaps. There are soaps here for all ages & tastes. Our Bite Me soap is great for little kids & big kids alike! Lemongrass never stays on the shelf too long, a testament to how popular it is. Or try our Patchouli & Lavender which is a hit with the discerning gent. We have something for everyone!
Our range of solid hand creams are perfect for protecting & caring for your skin in between hand washing. They are great for your handbag. as they won't leak or spill coming in a very handy tin! There is also a foot cream and muscles massage bar available within this range
If you're looking for the perfect gift, why not give one of our gift sets which comprise of a soap & matching solid hand cream. Two ways of caring in one!
We also have a range of aromatherapy Bath Bombs to choose from, all of which contain Epsom salts and Jojoba which are great for the joints & the skin. Each bomb has a purpose in mind. Pick me up for relieving cold symptoms. High Spirits for giving you that lift, when you're feeling low.
Why not follow the designing and making of our products & much more on our Facebook page and YouTube channel? We have many more exciting products in the pipeline including our new Celtic Collection & our Winter Soap Collection, Body Butter & Bubble Bar Slices, so watch this space!
Products